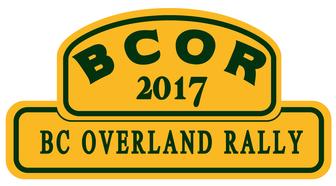 June 22-25, 2017
The BC Overland Rally, taking place at Sasquatch Mountain Resort in Hemlock Valley, brings together overland enthusiasts from around the world. There will be welcome cocktails, nightly campfires and prizes, presenters, guided rides, a technical driving course, morning yoga, wine tasting and more throughout the 4-day event. BRMB is excited to be there, handing out free swag and celebrating the fun of overlanding! Visit the BC Overland Rally website for more information and learn how you can register to be part of the event!
---
---
June 24, 2017
Robinson's Outdoor Store is celebrating its 88th anniversary in a HUGE way! Not only are there tons of great blowout deals, but there are also a number of huge prize packages (including 5 from BRMB) and the first 88 people in line that day receive a special prize as well! Don't miss out on the fun celebrating a milestone of a day.
---
---
June 25, 2017
With a mixture of bloggers and social media personalities, all passionate about Canada and the canoe, the 150 for 150 event brings 150 canoes to Canoe Lake for a day of fun on the lake. With canoe races and events, participants can have a chance to win great prizes (including some from BRMB). All proceeds go towards Project Canoe, which is an organization that helps youth learn how to canoe, who wouldn't otherwise have access to the sport.
---
---
July 1 - July 4, 2017
During the annual Family Fishing Weekend, Yukon residents may fish without an angling licence. Anglers still must comply to all fishing regulations, including daily limits and possession, and all participants should be able to produce proof of residency if asked by a Conservation or Fishery Officer.
---
---
July 8, 2017
The entire 4 x 4 community is invited to come out to enjoy the BC4WD Show and Shine. During the show you can enjoy a large raffle, food trucks, a 50/50 draw, door prizes a food eating contest and more! BRMB will be there selling some of our books and handing out free swag to those part of the event! Find more information on this free event on the Mission, BC website.
---
---
July 27 - July 29, 2017
In Nova Scotia's breathtaking Annapolis Valley, Pirate Off-Road Nation are excited to introduce the second annual Valley Invasion! The three-day event will feature trails from a basic off-road 101, to extreme rock trails that are not for the faint of hear and everything in-between. There will be mud, rocks, BBQ, ocean views and fun to be had for everyone! Head to their Facebook Events page to learn more about the event.
---
---
August 19 - August 23, 2017
The 4 Day NB Expedition Challenge is the first official overland challenge held in New Brunswick. Teams, consisting of 3 vehicles, will take off on a mission from the South to North along the eastern coast, and must find a route to a common, predetermined campsite each night. The aim is to be able to navigate through New Brunswick's trails and logging routes, while also completing challenges along the way. Check out their event's page for more details and how you can participate or be part of the challenge!
---
---